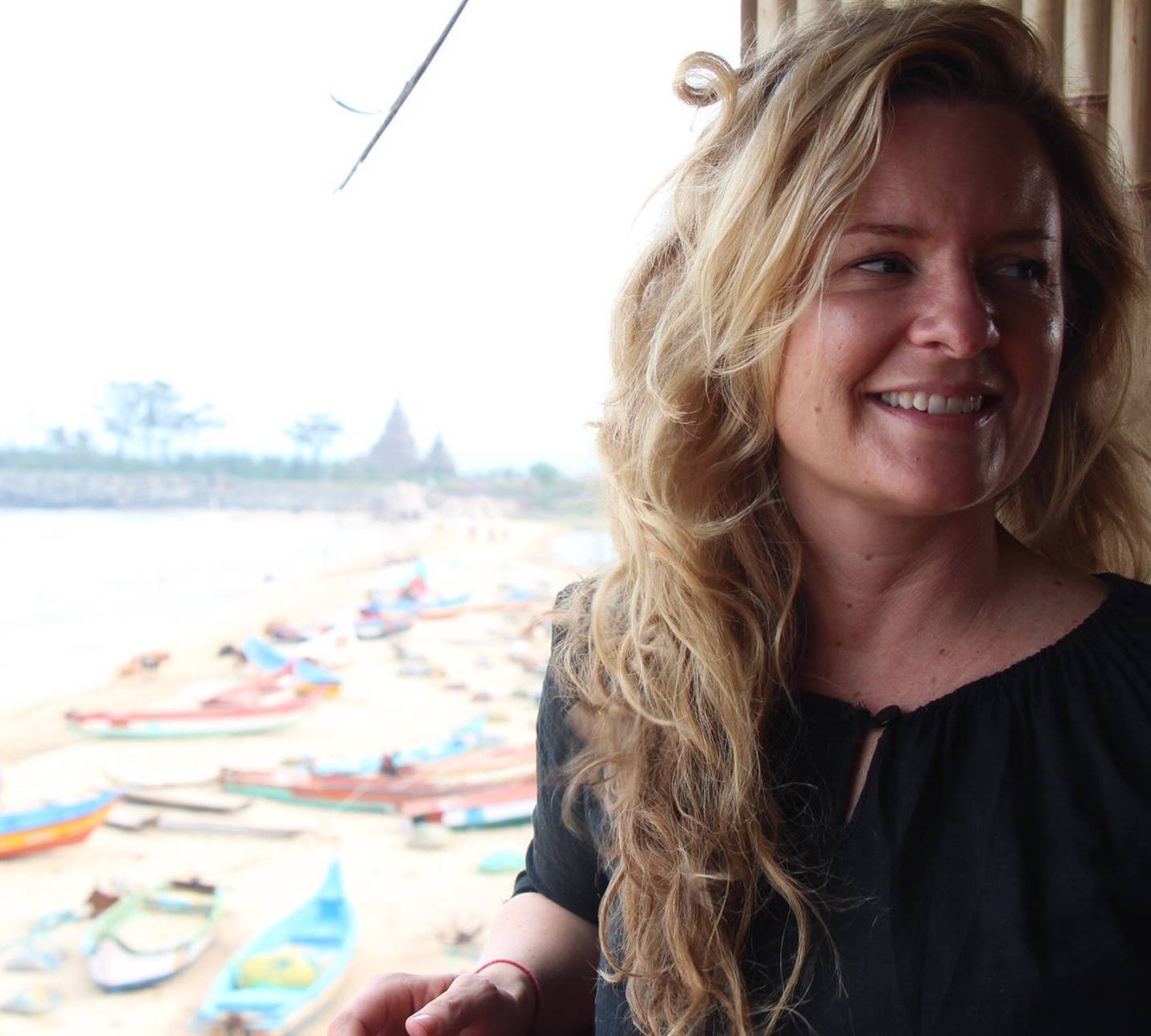 An Atlanta native, Katrell opened Dr. Bombay's Underwater Tea Party in Candler Park in 2007. Three years later, after witnessing the extreme poverty and dim futures faced by young women in India, Katrell founded The Learning Tea, relying on the support of her beloved neighborhood and the staff at her tea house to bring the project into fruition. The grand-daughter of a Rotary member (and now a Rotary board member herself), Katrell comes from a family that encourages working for the betterment of the world, something she continues to do both at home and abroad.
Nick is co-owner of Dr. Bombay's Underwater Tea Party, and his presence at the shop is a huge reason why The Learning Tea is able to do its work in India, because he stays and runs the shop while Katrell and much of the staff are in India. Born and raised in England, Nick moved to the states in 1999 and has worked in radio in Atlanta ever since—you've probably heard him on 97.1 The River.
Born in Quincy, Massachusetts, attended the Culinary Institute of America where he received a bachelor of professional studies majoring in Culinary Arts Management. Patrick began working with the Learning Tea in order to apply his skill set and knowledge to a business model that has created an opportunity for him to use his talents to share the power and gifts of education to deserving young female scholars across the country of India.
A self-taught computer whiz, Alex has been volunteering for The Learning Tea for five years, both on the ground in India and as our catch-all IT lifesaver. He has been on two India trips with us, helped set up our very first center, and through his job at Direcpath donated five laptops to our scholars.